The Jazz Series is a leader in shaping the area's cultural landscape.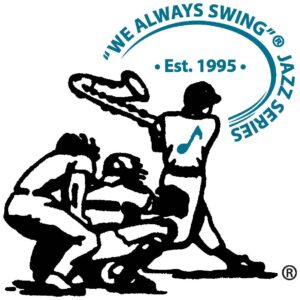 Founded in 1995 as a community-based concert producing and educational organization, "We Always Swing"® Jazz Series' activities center on Presenting, Promoting, Preserving and Celebrating the global art form known as "Jazz." The Jazz Series has earned a national reputation as one of the finer jazz-centric organizations in the United States. It has brought over 1,500 of the world's finest musicians to mid-Missouri, reached countless local students, K-12 through their educational programs, organized public activities, forums, film screenings and performances. The Jazz Series is a leader in shaping the area's cultural landscape.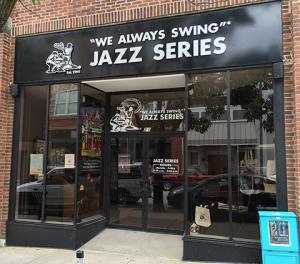 The Trust helped The Jazz Series with a $15,000 grant to move their headquarters to a prominent location at 21 N. Tenth Street in the heart of Columbia's Downtown District. The move provided The Jazz Series with a visible, approachable presence, room for operations, space for the Von Freeman Memorial Lending Library, a 9,000 LP/CD collection of recordings and literature open daily to the public and the ability to thrive and prosper. To learn more about the Jazz Series and its programs and ongoing activities, please visit: www.WeAlwaysSwing.org
A note about the Vocalist on our main page (photo: Charles Baerwald):
Vocalist René Marie, who didn't become a full-time singer until her 40s, was a bank executive in her "previous" life. She has made up for lost time. Likewise a Jazz Series favorite, Marie, who hails from the Southeast, is one of the most original sounding present-day singers, someone who delivers a virtually all-original repertoire whenever she performs. Seen here at Murry's in 2018, perhaps her most memorable Jazz Series performances at the venue took place on Dec. 31, 2005, the Jazz Series engagement broadcast coast-to-coast on 165 public radio stations.